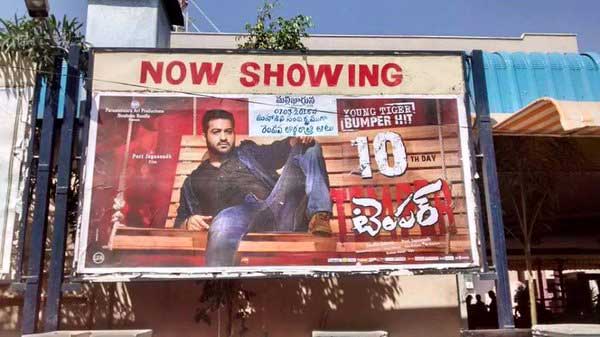 Yes you read that right. Baahubali and Temper are indeed back in theaters. Now before you start scratching your head about the reason behind the re-entry 2015's successful films, let us explain.
These two films and a few other super hit movies are being screened tonight as special Shivarathri shows. The two movies are very popular with the masses, who throng to theaters to enjoy themselves and stay awake on Shivarathri. It is a common practice that is followed every year.
Though recent release like Kshanam and Kalyana Vaibhogame are doing well, they do not cater to the mass crowds and entertainment seekers who make up a significant portion of the movie going crowd on Shivarathri night.
Special shows are being organised across the Telugu states tonight for the benefit of people.