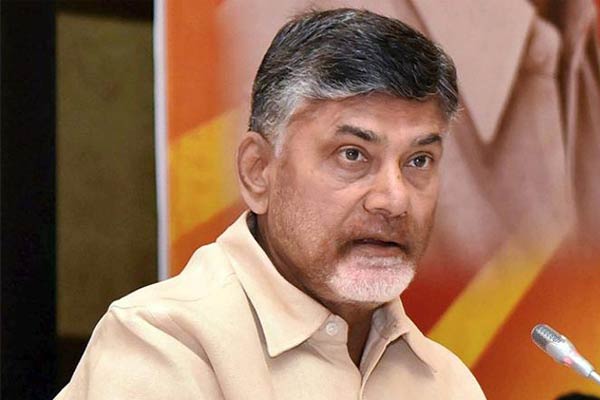 Vijayawada: The revelation of AP DGP N Sambasiva Rao that Chief Minister N Chandrababu Naidu, among others, was under threat from the Maoists, is sending shock waves among the TDP ranks, besides generating debate among the people. The DGP had admitted that the Chief Minister and several politicians and police officers were facing threat to their lives from the Maoists. He made this admission during a brief interaction with the media persons in Visakhapatnam on Friday. He said that the encounter killing of 31 Maoists in the boarder recently had intensified the seriousness of the threat from the Maoists.
Chandrababu Naidu was under threat during his earlier stint. It was this threat that had resulted in a landmine attack on him at Alipiri near Tirupathi in 2003. He survived the attack with minor bleeding injuries. His car in the convoy was damaged badly as the vehicle was bulletproof. The government had then increased his security. Though he had lost power in the two subsequent elections, 2004 and 2009, the security cover continued for him as Leader of Opposition. Now, after his return to the power, the security cover is further increased.
Last week, the State police have added another 50 personnel to provide him security cover particularly during his travel from his Undavalli house to the interim secretariat at Velagapudi. The police have changed his route on the flood bank (karakatta) to the Undavalli Caves, Penumaka to reach the secretariat. Earlier, he was passing through the flood bank from his house to Velagapudi passing through the narrow roads all the way, including the roads in Venkatapalem. The narrow flood bank, located along the Krishna river, was found more dangerous in terms of security for the Chief Minister following which they have changed the travel direction.
The Chief Minister lives right on the banks of river Krishna and a small portion of his house is in the river water. He travels on a single road surrounded by agriculture fields, including banana gardens and a number of culverts. The house too is surrounded by the thick banana fields posing a real security threat to him and one wonders how the police are allowing the Chief Minister to reside and travel under such hazardous conditions.