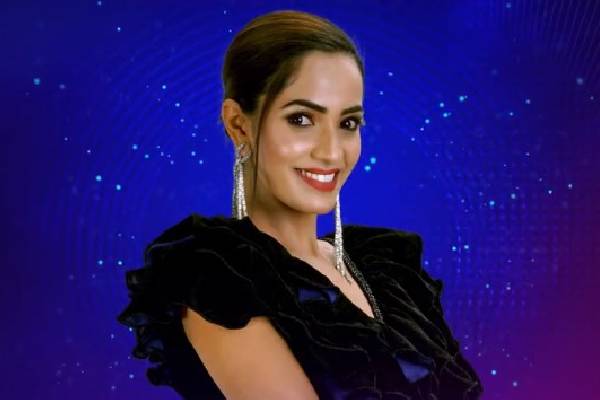 The Bigg Boss House in its seventh season has been abuzz with discussions about the divisions among the contestants, especially the perceived divide between the 'Haves' and the 'Have Nots.' Among the 'Haves' are popular stars who have graced the screens of Star MAA serials, while the 'Have Nots' are those contestants who were relatively unknown to the audience before this season.
The 'Haves' group includes familiar faces like Amar, Shobha, and Priyanka, who have established their presence on Star MAA with notable roles over the years. This star-studded group boasts a loyal fan following, adding a unique dynamic to the Bigg Boss house.
Group Play of Star MAA batch:
Recent episodes have given rise to a new debate: is the Star MAA batch hijacking the show? In a recent nomination episode, members of the 'Haves' group, Amar, Shobha, and Priyanka, seemingly formed a strong alliance to ensure their safety from eviction. This strategic collaboration among the 'Haves' effectively protected them, even when nominated by other contestants.
Amar, in particular, was nominated by several housemates, yet Priyanka and Shobha, both part of the Royal Mothers team, exercised their power to save Amar at the expense of someone else. This collaborative decision left Rathika and Ashwini, who are also part of the Royal Mothers team, with little say in the matter.
Later, when it was time for the four ladies to nominate a fellow contestant among themselves, Priyanka and Shobha nominated Rathika, while Rathika and Ashwini nominated Priyanka. Once again, Shobha played a pivotal role by taking charge and asking Bigg Boss to allow her to break the tie. Her vote saved Priyanka.
Shivaji's Outburst:
The group play and coordinated decisions did not go unnoticed, and Shivaji was the first to expose the strategy in a recent episode. He boldly commented and vowed to teach these three contestants a lesson if he is saved this week.
Star MAA contestants' agreements for a minimum of 10 weeks tenure in-house?
Another theory circulating among the audience is the alleged arrangement made by the Star MAA contestants with the Bigg Boss production team. The belief is that these contestants may have secured a deal to be saved for a minimum of ten weeks. Given their history of working in top-rated serials on Star MAA and their long-standing association with the channel, this theory has gained traction as the Bigg boss show is also being aired on the same channel.
Audiences have grown frustrated with the perception that contestants from the star MAA group, like Shobha, continue to be saved despite consistently ranking at the bottom in terms of voting. Shobha's persistent hints about continuing in the house for several more weeks have only fueled these suspicions.
Many viewers are now questioning whether the Star MAA contestants have indeed made arrangements with the show's management, leading to allegations that they are hijacking the Bigg Boss show for their benefit and making fools of those who are voting.