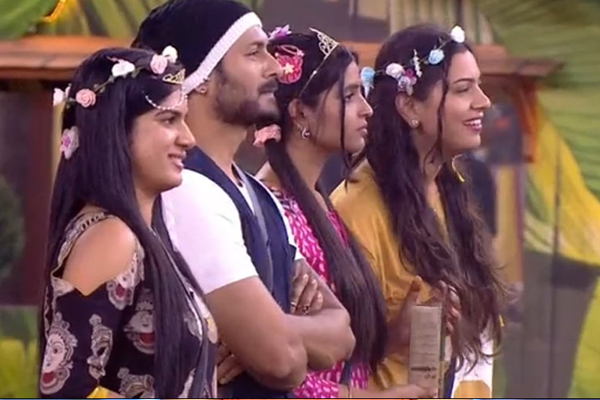 In Bigg Boss show, weekly task usually starts on Tuesdays. As part of the task, this week all housemates have been given different Tollywood songs and they have to dance for the song whenever that particular song is being played in the house. If somebody fails to show up on the dance floor for a song, that particular contestant to whom that song is allotted will lose points and that will affect their luxury budget.
Each of the housemates have been given a song for them. Geetha Madhuri got Jigel Rani song, Deepthi got A ante Amalapuram song, Shyamala got Junction Lo song, Kaushal got Tauba Tauba song, Tanish got Sarainodu song, Samrat got DJ song ( seeti maar), Amit got Tring Tring song, Roll Rida got naire Baba song. In addition to these individual songs, whenever Kevvu Keka song is being played all ladies have to do a group dance, whenever Adaragottu song is being played all guys have to do a group dance and whenever Ammadu Let's Do Kummudu song is being played entire house has to do group dance.
It was enjoyable watching all the housemates dance to these songs. Entire episode was filled with dances of housemates.
Telugu360 is always open for the best and bright journalists. If you are interested in full-time or freelance, email us at
Krishna@telugu360.com