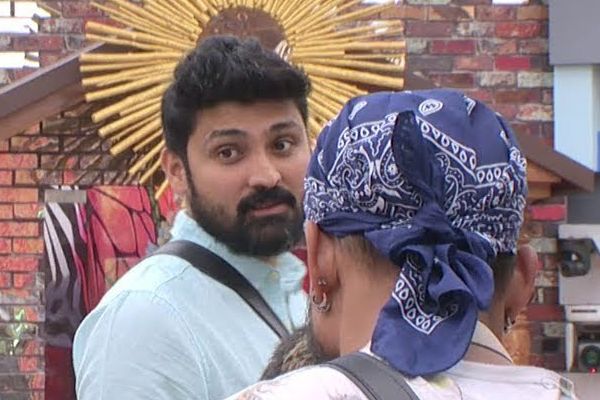 After murder task last week, five people nominated for eviction directly. Out of these five, Samrat got saved from nominations today.
Amit, Deepthi, Shyamala, Samrat and Kaushal were nominated for eviction during murder task. In fact Kaushal is nominated for entire season. Today Bigg Boss gave an opportunity for housemates to save one of these five. As most of the housemates voted in favour of Samrat, he is saved from nominations.
Later, Kaushal was seen arguing with Deepti for not following Bigg Boss house rules during her captaincy. Of late, Kaushal is always seen questioning other housemates on following rules and they are tired of answering him. In fact it is this behaviour of him got him into nomination for entire season.