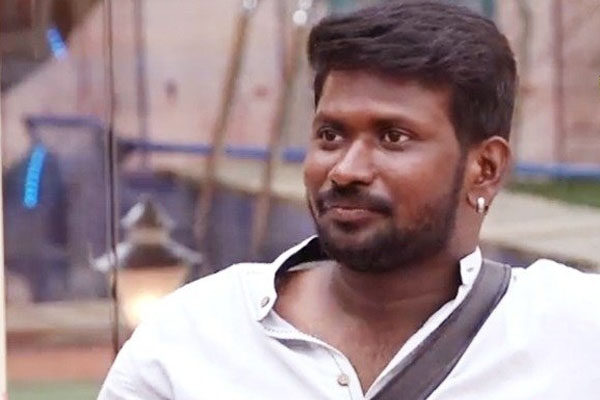 Bigg boss game show is the most popular reality show in the country. The show not only a test of the caliber of the contestants but also the test of their strategic playing. However, sometimes it is not the caliber or strategies but luck plays important role. Mahesh, the comedian of Tollywood, has successfully completed 11 weeks in the house and he is in nominations this week again. There is a discussion about whether Mahesh gets lucky again or will he get evicted this week.
Mahesh nominated 8 out of 12 times:
This is 12th nominations in the house and Mahesh is nominated 8 out of these 12 nominations, probably the highest for any contestant in Bigg boss Telugu season 3. In fact, the audience expected his eviction long back but he got lucky many times because of various reasons. He came into nominations in 2nd week itself but he got a breather as Jaffar exited that week. Jaffar's passiveness in the house, made him obvious choice for eviction that week. In the 5th week, Ashu evicted for the same reason i.e. passiveness. Mahesh was there in nominations that week and by that time he already got the tag of gossipmonger whose words lead to altercations between others. The next week when Ramya hosted the show, there was no eviction. But it was Punarnavi who got saved because of that waiver as she got the least votes.
Slowly his vote base improved:
Until now, he was saved because of others' mistakes but slowly his own vote base got improved. The twist came as Ali Reza was evicted when most of the audience was expecting Mahesh's eviction that week. Ali's arrogance and his body language against Mahesh not liked by many and they chose Ali over Mahesh. Otherwise, it was the toughest week for Mahesh. The next week he was saved as Shilpa Chakravarty got lesser votes than him, because of her passiveness. By this time, Mahesh got steady voting as he came to nominations every other week. Between Himaja and Mahesh, the audience preferred Mahesh and Himaja got evicted. In the recent eviction also, he got more votes than Punarnavi, thanks to her arrogance and attitude.
Tough situation for Mahesh as Vithika used immunity:
This week Varun, Rahul, and Mahesh are in nominations. Both Rahul and Varun are strong contestants. Had Vithika also been in nominations, Mahesh would have got saved as there is a lot of negativity on her after medallion task. But she used immunity. Only hope for Mahesh is that, fans of all other contestants who hate 'VVPR' group (Varun-Vithika-Punarnavi-Rahul) are voting for Mahesh now even though they are not big fans of Mahesh.
Reports suggest, all the three are getting more than 30% voting as of now. We will have to wait and see whether Mahesh gets lucky or exit this week.