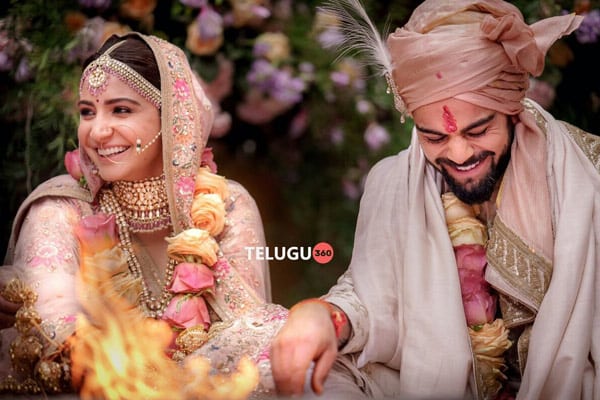 BJP MLA Questions Anushka Sharma and Virat Kohli marriage
We are all well-aware of the fact that Anushka Sharma and Virat Kohli are one of the most talked couples in the recent times and a couple of days ago, the couple got hitched in a low-key lavish Italian wedding. Now, on a shocking note, BJP MLA Pannalal Shakya from Pune lashed out on Virat Kohli and Anushka Sharma for getting married outside India and even questioned Virat's patriotism and respect towards the country.
In a public meeting, BJP neta Shakya said, "In the country where Ram, Krishna, Vikramaditya, and Yuddistara got married and you people married or would get married. No one among us goes to a foreign land like him to get married. He has earned his fame and money in this country, but took all of it abroad."
He also questioned the couple, why they didn't get married in India and the respect they have towards their country.
Ever since the statement is out, the politician has started receiving a big blow on social media, a majority of the people are in support of Virushka.