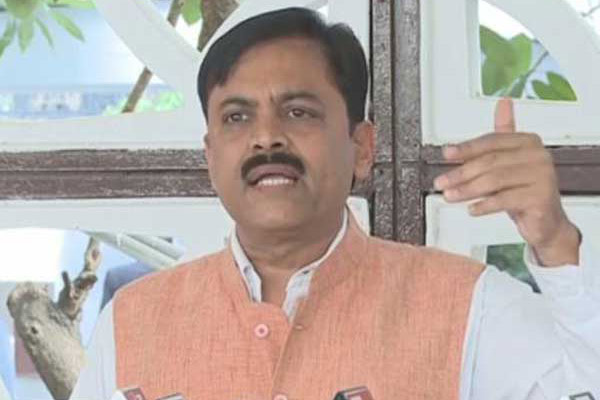 BJP Rajya Sabha MP GVL Narasimha Rao convened press meet today at Delhi and made sharp comments on Chandrababu Naidu, who is voicing against Electronic voting machines malfunctioning.
GVL Narasimha Rao commented that Chandrababu Naidu is in frustration as his TDP party is on the verge of losing the election this time. He told that, 2 months back itself, BJP has complained to election commission to take some actions in Andhra Pradesh so as to conduct elections smoothly because most of the officers in Andhra Pradesh working under the influence of Chandrababu Naidu. However, election commission did not work on the actions suggested by them and that is the reason for current issues.
GVL Narasimha Rao also questioned why Chandrababu Naidu did not make any complaints on electronic voting machines during 2014. He made some other severe comments like Chandrababu Naidu's comments against election commission are so cheap etc. But finally those who watched Narasimha Rao comments observed that he is singing exactly the same tune which YSR CP leaders are also singing these days.