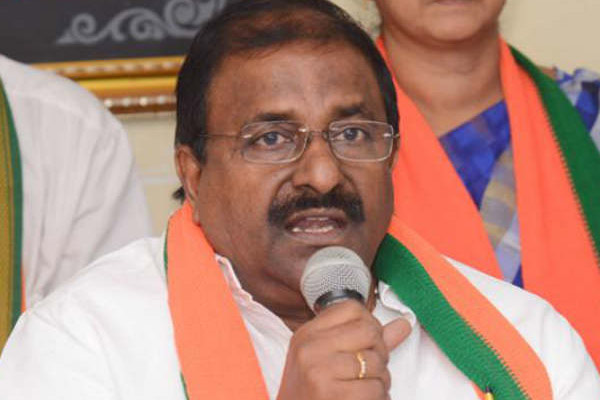 BJP leader Somu Veerraju made a statement today that BJP will be strong force in AP by 2024. Usually this kind of statements are not taken seriously by people as all parties aspire to be strong force by next elections so that they can compete for power. However, the timing of Somu Veerraju statement is making all the difference and the statement is being scrutinized political analysts.
Four Rajya sabha MPs of TDP joining BJP gave a rude shock to the party. There are also rumors that BJP is on the mission of completely merging TDP legislative party in assembly into BJP. TDP won 23 seats and if 2/3 of that strength, i.e. 16 MLAs agree for the merger, party will be merged and remaining MLAs will become independent MLAs. By seeing the latest moves of BJP, people are suspecting whether Modi – Amit Shah duo will let TDP party stay alive till next elections. In this light, Somu Veerraju's statement that BJP will become strong force by next election has attained significance. How can the party that didn't win single MLA or single MP or at least 1% votes in the state will become contender for power in the span of 5 years. It is possible only if the strongest opposition party dies. Even then also, it is doubtful whether BJP will occupy the slot of main opposition party or someone else will emerge.
Yet Somu Veerraju saying that BJP will become formidable force, is taken seriously among political circles as BJP is in power at center. The party at the center can "influence" central government agencies to arm-twist any politician they want. They can lure leaders who are financially sound to join their party. Allegedly, they can even use 'constitutional bodies' like election commission for their political gains. As the analysts know what all can a central government can really do, if it wants, they are taking the comments of Somu Veerraju seriously.
We will have to wait and see whether BJP will really become a strong force in AP in next 5 years.
Telugu360 is always open for the best and bright journalists. If you are interested in full-time or freelance, email us at
Krishna@telugu360.com