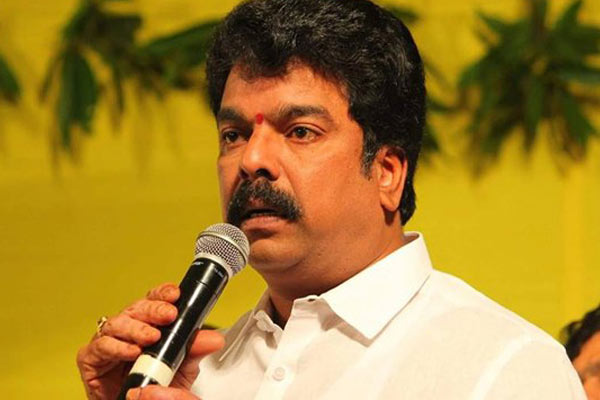 YSRCP senior leader Vijay Sai Reddy alleged that AP CM Chandrababu Naidu is holding TTD Jewelry in his house. 'CBN's house should be raided within 12 hours. If not, the TTD Jewelry will be shipped offshore', said Vijay Sai Reddy during an interaction with the press early in the morning.
The YSRCP leader's comments come in the wake of Ramana Deekshithulu's comments, who alleged that CBN is behind secret excavations in TTD.
Responding to Vijay Sai Reddy's statements, Bonda Uma from TDP said that, 'we are ready to take up Vijay Sai Reddy's challenge. They (YSRCP_ can convince their ally BJP to carry out searches in AP CM Chandrababu Naidu's house.
In case, no TTD jewellery as claimed by Vijay Sai Reddy is not found in CBN's house, then Vijay Sai Reddy should resign within 13 hours. We will file a defamation case against Vijay Sai Reddy for making baseless allegations on TTD's Jewelry. YSRCP is doing all this under BJP's direction. And Vijay Sai Reddy doesn't have the proviso to make allegations on Chandrababu Naidu'.
As expected, the war between TTD Governing Council and Ramana Deekshuthulu turned into a political combat.