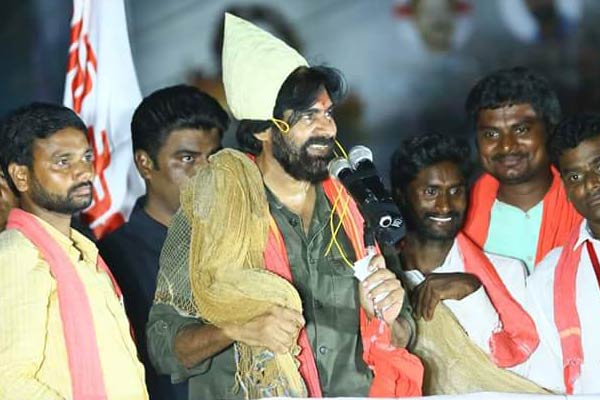 Pawan Kalyan, Janasena party chief has been doing Praja porata yatra in north Andhra region. He covered Srikakula, Vizianagaram and Vishakhapatnam districts so far. Pawan announced break for the tour. Janasena party gave a press release regarding this. Tour will resume after Ramzan festival.
The press release titled as "Ramzan break for porata yatra". In the statement, Janasena said , "As there are many Muslim brothers in Pawan's personal staff, Pawan is giving break for the tour until Ramzan. After Ramzan, tour will resume as usual".
Pawan will be still in Vishakhapatnam and will meet north Andhra intellectuals and brainstorm on plans to resolve the issues of north Andhra for next 2 days. Monday evening, he will start from Visakhapatnam to Hyderabad and after Ramzan he will resume the tour again.