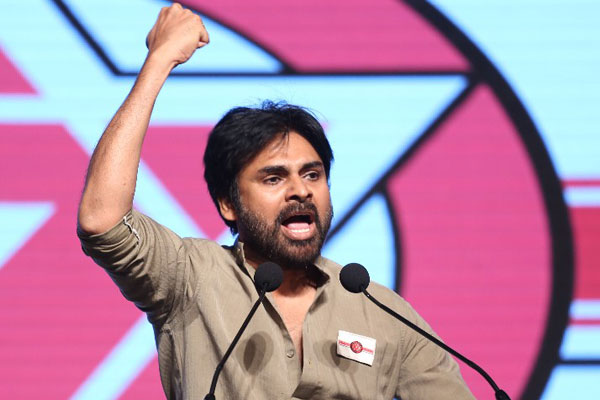 Jana Senani Pawan Kalyan has celebrated New Year with his fans, well wishers and party activists. Making his New Year resolve, he wished that this election year would bring common man's rule in AP and that there will be a humanitarian government which will address the core concerns of the general public.
Pawan is all the while saying he is aiming to empower the common man, which is to make him the king. He means to assert his party is the true champion of the cause of the common man by committing itself to fight corruption and eliminate political interference in all aspects of governance by bringing in accountability. He continues to voice this with greater force as the 2019 election is just four to five months away.
Pawan has appealed to fans to get victory for Jana Sena and thereby lay foundation for the golden future of AP. His passionate appeal comes amid continuing doubts expressed by ruling TDP leaders about the secret understandings between Pawan Kalyan, KCR, Jaganmohan Reddy and Narendra Modi. On this count, Pawan is not able to give a convincing reply whether he is really different from KCR, Jagan and Modi politically speaking. The New Year indeed brings a burden on Pawan to prove through his deeds rather than words that his commitment is to transparency, accountability and genuine politics.
G.Ravikiran