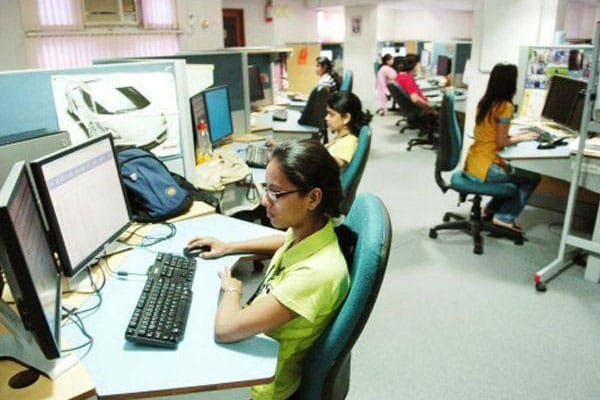 With the domestic IT industry staring at a shift in nature of work due to increasing use of digital technologies, a leading firm has said a majority of the workforce cannot imbibe the required emerging skill-sets, and warned of high job losses at the middle and senior levels.
"I am not very pessimistic, but it is a challenging task and I tend to believe that 60-65 per cent of them are just not trainable," Capgemini India's chief executive Srinivas Kandula said here over the weekend.
The domestic arm of the French IT major employs nearly one lakh engineers in the country.
"A large number of them cannot be trained. Probably, India will witness the largest unemployment in the middle level to senior level," he said at the annual Nasscom leadership summit here over the weekend.
He also flagged concerns surrounding the quality of IT workforce, saying much of the 3.9 million IT employees come from low-grade engineering colleges which do not follow rigorous grading patterns for students in their zeal to maintain good records.
The remarks come days after the industry lobby Nasscom said there is a need to re-train up to 1.5 million, or nearly half of its sectoral workforce. This is primarily on the back of a change in nature of work in newer, digital technologies.
Kandula said the industry, driven by yield-seeking investors, has not invested enough to upgrade the skill-sets of its employees.
He also said more number of students are now being hired from lower grade engineering colleges, which has ensured that the rise in wages has been negative by a huge margin.
Kandula said as against offers of Rs 2.25 lakh per annum that used to go out for freshers two decades ago, they have risen only to Rs 3.5 lakh now, which suggests a massive decrease in real wages from an inflation-adjusted perspective.
"For some unknown reasons, we call it a knowledge- driven industry. If you have that kind of talent, and then making them learn the existing technology itself is such a huge challenge," he said.
The quality of the students who are coming in is so bad that many of them are not able to answer, when asked about the subjects taught to them when they were in the final semester of their engineering degrees, he said.
The critical remarks come months after a study found out that as much as 80 per cent of engineering graduates are unemployable.
Kandula had last week told PTI that his company would shift focus to hiring freshers from the laterals earlier due to the newer skill-sets which are required and the ease of training which the freshers offer. He, however, had maintained that the company will continue to hire.
Source:TimesOfIndia