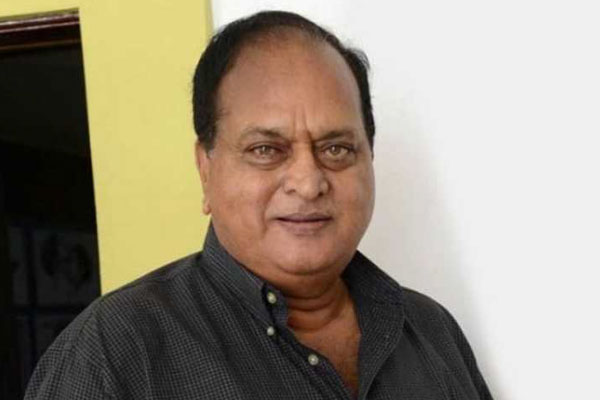 Veteran actor Chalapathi Rao acted in over 1500 films in his Tollywood career and is known to everyone. He suffered a major accident last year and is staying away from films. He participated in a tv show recently through which he explained about the tragedy and how his career is going. Here are the excerpts from his interview:
I was in Kerala for Sunil's film last year. After completing the shot and while getting down from the top of the bus, I fell down. I woke up after three days and found my ribs, a leg fractured. Even my eye was injured. I went through three operations and was adviced rest for six months.
During this time, I already completed some of the scenes for Ram Charan's Vinaya Vidheya Rama. I was not sure of completing the rest of the portions. But it was Boyapati who took utmost care and made me comfortable. I completed the rest of the portions in Bangkok. I was airlifted into the flight in Hyderabad and Bangkok.
I am currently on a break and will return back to films in two months. I signed Balakrishna's film which is under shoot and will play an important role in Boyapati's next film.
I learnt helicopter driving for Papam Pasivaadu. Me and NTR garu drove a lorry for Driver Ramudu and for a film I even drove a train in the past.
With no one educated in my family, I decided to study. While studying PUC, my love story started. I got married to her at the age of 19 years. During this time, I started working for theatre and slowly got offers in films.
I met NTR in Chennai, explained my story and my interest for films. I was given a role in his Kathanayakudu which happened to be my first film. With ample experience as a stage artist, I never looked back.
I did 1500 films as an actor till date. I share a close bonding with NTR garu. I constructed a new house in Chennai during those days and he came for the house warming event which is a memorable experience.
I lost my wife when my children were young. Ravi Babu was seven years old when the tragedy hit my family. I decided not to get married again and wanted my children to be well educated.
I landed into controversy when I outspoke about women. Social media erupted and cases were registered on me. I was badly disturbed during this time and wanted to commit suicide. But could not do that.
Other than Ravi Babu, I have two daughters who are settled in USA. I shoot for 8 months and I fly to USA to spend time with my daughters for the rest of the four months. Ravi Babu who stays here calls me once in two months but my daughters call me regularly.