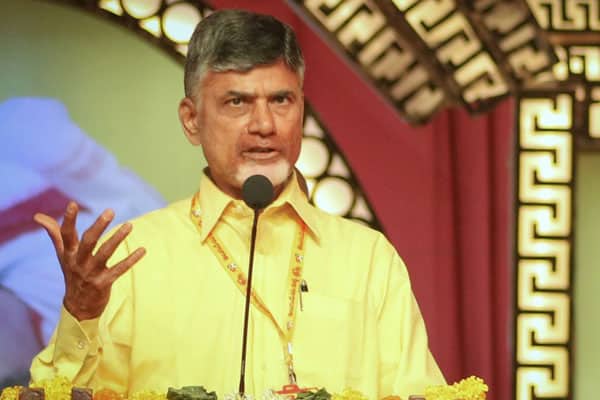 Andhra Pradesh Chief Minister N Chandrababu Naidu said that the Nandyal by-election is to know the majority of TDP, as the ruling party will unquestionably win.
The TDP supremo came down heavily on Opposition leader's comments of "shot the CM". He said that the ruling party is bearing the comments of Jagan Mohan Reddy for the sake of people and that they are not afraid of such threats.
Strict action will be taken against those who are charging high interest rates. He said that the government will investigate in the Silpa Cooperative Committee. Naidu said strict action will be taken against the unions setup without permission. Some of the people present at the meeting complained on an MLA. Naidu said that the wrongdoings of YSRCP leaders has no limits.
Targeting the opposition candidate Silpa Mohan Reddy's, the CM said that Silpa's family has committed many irregularities. He said that the land is being grabbed from the poor people and such offenders will be probed
Naidu convened a meeting with members of the Balija, Vysya and Muslim communities on Sunday. He said that development of Nandyal roads will help Vysyas prosper in their business. He noted that in Kurnool district, TDP provided political opportunities for Vysyas. He asked the voters to strengthen TDP for the development of the state.