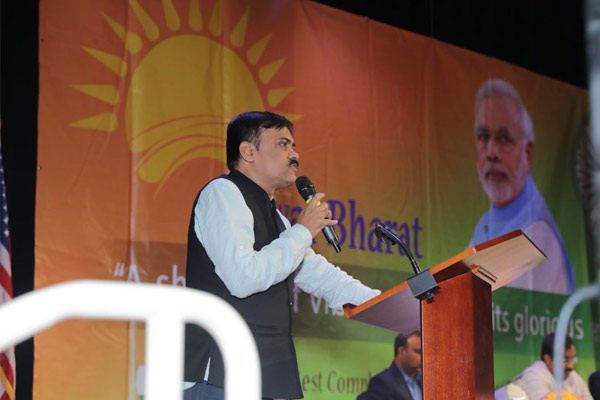 BJP MP GVL Narasimha Rao pressed the anti against AP CM Chandrababu Naidu in the latest press conference. Talking to the media, the BJP senior leader said that, Chandrababu Naidu is daydreaming, and it is time for him to come back to reality.
'I came to know that Chandrababu Naidu is uttering that he is the mastermind behind creating National Front. And it seems that he also said there was a time when even he could have become the Prime Minister. These statements are nothing but an attempt to save his political existence.
His statements are nothing but hilarious. Everyone knows how CM Chandrababu, who started his life with 2 acres of land became so rich. It is just a matter of time before Chandrababu Naidu is found guilty, and is made to stand in front of the people', said GVL Narasimha Rao.
With both TDP and BJP criticizing each other, only time will tell who is the biggest loser, and who is the biggest gainer. Currently, both the parties are not having a great time in the state of AP.
Telugu360 is always open for the best and bright journalists. If you are interested in full-time or freelance, email us at
Krishna@telugu360.com