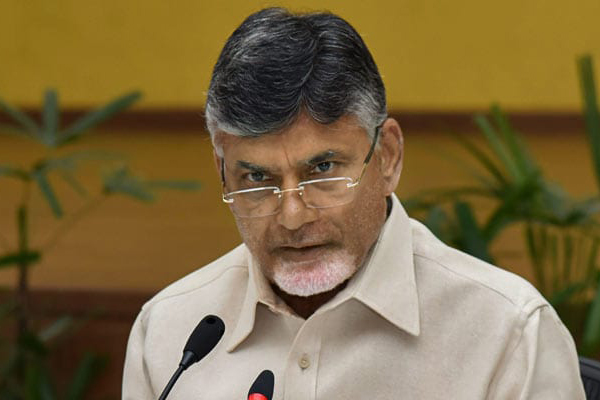 Hyderabad: TDP supremo and Andhra Pradesh chief minister Nara Chandrababu Naidu has advised the Election Commission of India (ECI) to get back to old polling system i.e. paper ballot system, while expressing concerns over the malfunctioning of electronic voting machines (EVMs) at several polling stations in AP.
"We have to protect sanctity and spirit of democracy in the country. It's the responsibility and duty of the Centre, state governments and citizens as well. For this, we want ECI to revert to old paper ballot system. Several malafide actions took place in the just concluded Lok Sabha and Assembly elections in Andhra Pradesh. The election process totally lacked transparency and this has created many doubts about the voting process. The Election Commission had failed to maintain its transparency, impartiality and professionalism," Naidu stated in a letter submitted to the ECI.
Naidu along with party senior leaders met ECI and briefed about the malfunctioning of EVMs. Police force was also not deployed properly at the polling stations. This has resulted in failure of controlling the violence and physical attacks during the electoral process, said Naidu.
"Security arrangements were not upto the mark at the polling stations and this gave a free hand to criminal elements during the election day," remarked Naidu.
The AP chief minister further lambasted the Centre for indulging undemocratic practices through ECI. AP had elections for 25 Lok Sabha and 175 Assembly constituencies on April 11 and results are scheduled on May 23.