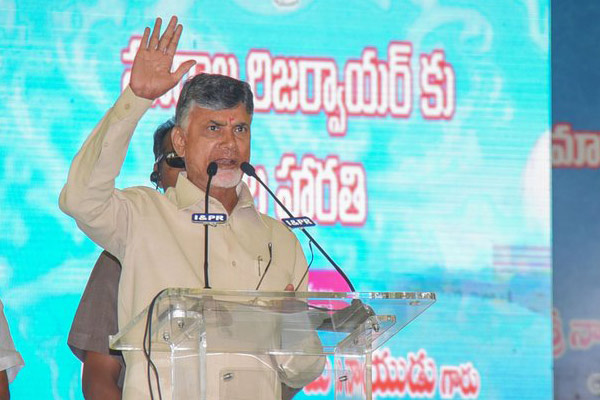 Surveys assume immense importance during election season and no party is an exception in this regard. Political parties usually refuse to give tickets to those who do not find favour in their internal surveys. Raising this topic, Anantapur MP and TDP senior leader J.C. Diwakar Reddy asked party chief and CM Chandrababu Naidu whether the party would not give him ticket next time if he got negative rankings in the internal surveys.
Reacting with a sense of humour, CBN said that he would not give ticket to JC if he is not favoured in the survey. Everybody present there burst into a peel of laughter. Then again, JC asked CBN to strictly go by the survey and deny tickets to all those who are found to be weak. CM along with other TDP leaders have smiled back in a light-hearted way.
For the Telangana December polls also, there are many surveys that predicted differently to various parties that are in election fray there. In AP, the major political parties have already begun internal assessments and surveys to prepare party machinery for the 2019 general election.
TRS chief K. Chandrasekhara Rao is known for his use of internal surveys to field the right candidates and win over the rivals. He kept his MLA contestants in continued suspense till the last day of withdrawal of nominations by threatening to withdraw their tickets if they do not campaign hard in the segments.
It may be recalled YSR Congress Party has done a survey in Godavari districts on the impact of party's padayatra there. The locally dominant Kapu community has taken Jagan's comments on Pawan's personal life seriously.