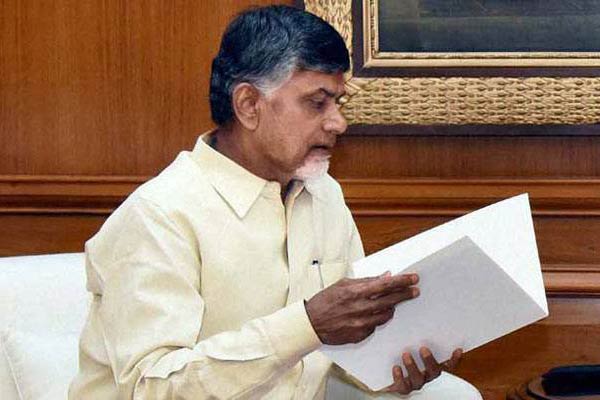 Chief Minister N Chandrababu Naidu said unemployment dole would be introduced next month. He said Anna canteens would be inaugurated on June 2. He appealed to district collectors to give priority to views of public through direct interaction for better administration and to improve satisfaction levels among people.
Addressing 16th collectors conference on Tuesday, the Chief Minister said that Andhra Pradesh suffered loss due to state bifurcation. He said that the central govt failed to implement the state bifurcation assurances so far and as a result the TDP govt differed with central govt.
The Chief Minister said if the fifteenth finance commission take into consideration 2011 population as base the progressive states will suffer loss both in development and release of funds. He said as a result 10 assembly seats reduced in AP while there is an increase of 14 seats in Telangana due to migration. He said that he raised the issue during Vajpayee regime and as a result 1971 was taken as cut off date during fourteenth finance commission.
The Chief Minister said that the state government is giving priority for welfare programmes, development and real time governance. He said priority is being given to Public distribution system and pension scheme. The other flagship programme of the govt is Chandranna bheema scheme. He said that though AP stands as Number one in economic growth for the past four years the per capita income of people should be increased on par with neighbouring states.
The Chief Minister said that the state government is able to achieve good satisfaction levels of people using best practices, technology and transparency in administration. He appealed the collectors to work hard to improve the satisfaction levels of people. He asked them to continue palle nidra programme to get direct feed back from villagers. He said that the state govt would give top priority to welfare programmes, despite of lack of cooperation from central govt.