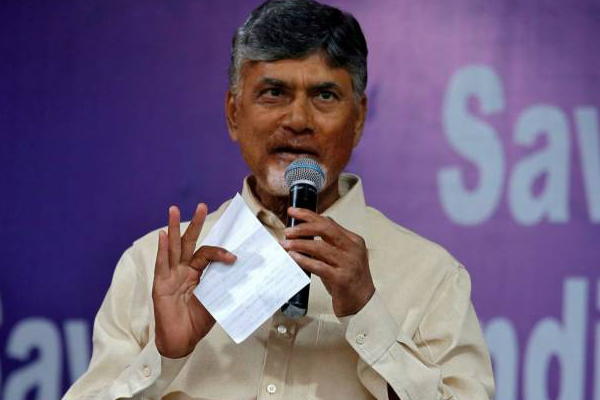 Hyderabad: Telugu Desam Party (TDP) supremo N Chandrababu Naidu has formed two committees to interact with party cadres over selection of potential candidates for the forthcoming Lok Sabha and Assembly elections. Naidu is keen to sort out issues in constituencies, where candidates are not finalised owing to several reasons including dissidence within the party.
Meanwhile, a source said that Gudivada ticket issue has been resolved. Ravi Venkateshwara Rao and his supporters are opposing Gudivada ticket to Devineni Avinash. Naidu has reportedly spoken to Venkateshwara Rao and said to have assured him MLC opportunity. Hence, Gudivada ticket is confirmed for Devineni Avinash.
TDP high command has begun crisis management in pending constituencies including Nidadavolu, Gudivada,Kovvuru, Guduru, Chipurupalli, Pathapatnam, Parchuru, etc. The TDP supremo wants to clear off all sort of dissidence before filing the nominations for Lok Sabha and Assembly constituencies.
"The AP chief minister and TDP president Chandrababu Naidu is taking measures to ease out the dissidence within the party over candidates and has set up two committees in this regard. The two committees are interacting closely with party cadres right from booth level to senior state-level leaders in choosing candidates. Naidu is directly speaking with the booth-level leaders to know the real pulse of the local voters," said a senior TDP leader.