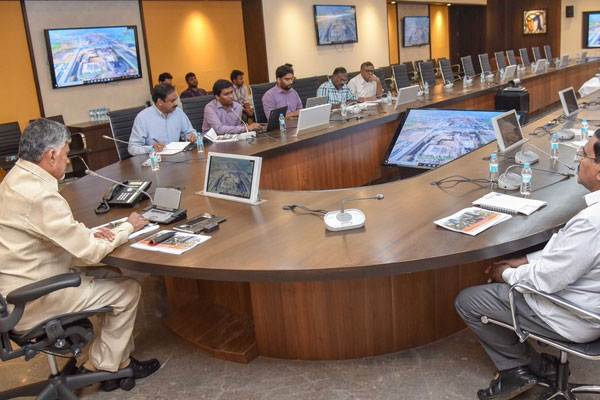 Chief Minister N. Chandrababu Naidu's visit to AP Secretariat created a political controversy. The YSR Congress Party has complained to Chief Electoral Officer Gopala Krishna Dwivedi. Following this, the Election Commission has referred to the guidelines which prevent a chief minister or his ministers in the states to conduct review meetings without prior intimation to and approval from the EC.
There was a gap of 44 days between April 11 polling day and May 23 counting day for Andhra Pradesh. So, it means almost all administrative machinery coming to a standstill for nearly six weeks. Actually, the election code was brought in to prevent the ruling parties from announcing and implementing last minute programmes to win favour of voters.
Over the years, the election code has got a tighter grip over the ruling governments. Now, it has led to a situation where there should be no official reviews on developmental and welfare programmes. The EC has suggested that a chief minister can conduct review meetings in times of natural disasters only with top officials and in the presence of a representative of the chief electoral officer concerned. Dwivedi is going to ask for a report on Chandrababu review meeting at Secretariat.