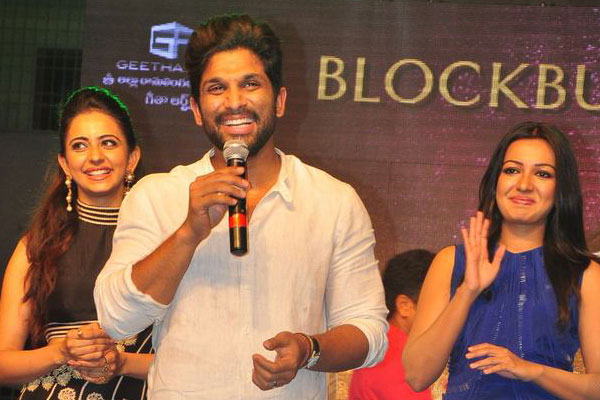 Stylish Star 'Allu Arjun' has become an overnight star on twitter, in a span of one day. The main reason behind this is, his reluctance to speak about 'Pawan Kalyan' on the success meet of 'Sarrainodu'.
Getting deep into the story, this all has happened in Vijayawada, during the success meet of Allu Arjun's 'Sarrainodu'. It has become quite common for all the 'Power Star' fans to make slogans and shout their beloved star's name in-between the proceedings. The same thing has happened in this event as well, and when 'Allu Arjun' was about to speak, all the Pawan Kalyan fans has interrupted his speech by asking about their beloved star. Irritated by this behaviour since a long time, 'Allu Arjun' has refused saying " Cheppanu Brother" and continued his speech about 'Chiranjeevi' and about the success of the film.
Irked by the response of 'Allu Arjun', the fans has started trolling him on social networking site 'Twitter' by the hashtag " #Cheppanu Brother", which is now trending top across the country.