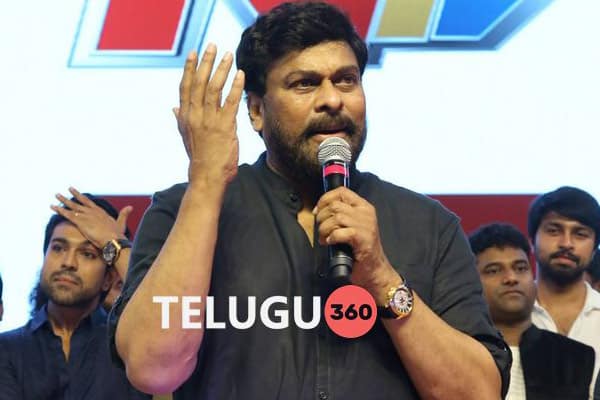 Mega star Chiranjeevi graced the Rangasthalam pre-release function. He spoke high about the movie and performance of Ram charan in the movie. But while speaking in the flow, he revealed a crucial twist in the movie, probably unintentionally.
In the trailer that was relased yesterday, village politics is showcased and Jagapathi is seen as village president. Ram charan character "Chitti Babu" and his brother role (Played by Adi pinisetty) also revealed already. However, while praising Charan's performance, chiranjeevi told, "When Adi pinisetty character dies in climax and in the subsequent scenes, Charan's performance is commendable".
When Chiranjeevi revealed the twist, Sukumar and Adi seem to have got shocked. However, Chiranjeevi also realized that he has revealed part of the story but he could not do anything about that and continued his speech. Probably, Sukumar and his unit might have disappointed for revealing the twist that comes in the climax. Anyway if the emotions are captured well, knowing the twist may not do much damage to the movie but this twist shouldn't have been revealed in the first place.