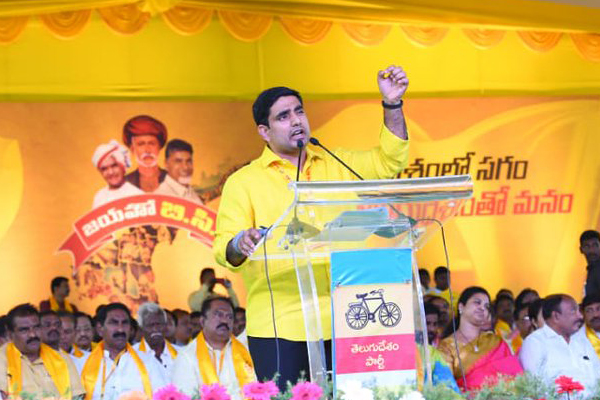 AP CM's son and Minister Nara Lokesh has launched a scathing attack on PM Modi ahead of general election. Lokesh says the TDP gave a foretaste of its power by spoiling the winning chances of the BJP in Karnataka elections last year. That was just a trial run but the actual power of TDP would be shown to the Modi-Duo in the coming election in AP. 'We will show a big cinema to Modi. We will show him the power of AP people', said CM's son.
The TDP is making strong efforts to defeat the YCP-BJP secret alliance in AP. The party has placed special focus on how to win the Lok Sabha seats by fielding winning candidates. Lokesh says by winning all the 25 MP seats in the state, the TDP is going to decide who is going to be the next prime minister of India. For sure, Chandrababu Naidu will be playing a far bigger role than expected in national politics.
Lokesh has also attacked Jaganmohan Reddy for his collusion with Telangana CM KCR despite knowing the fact that the TRS chief described Andhras as 'rakshasas' (demons) who have no right to stay in Telangana state. The Federal Front of KCR and his friendship with Jagan are a big drama which is meant only to support the Modi-Shah duo.