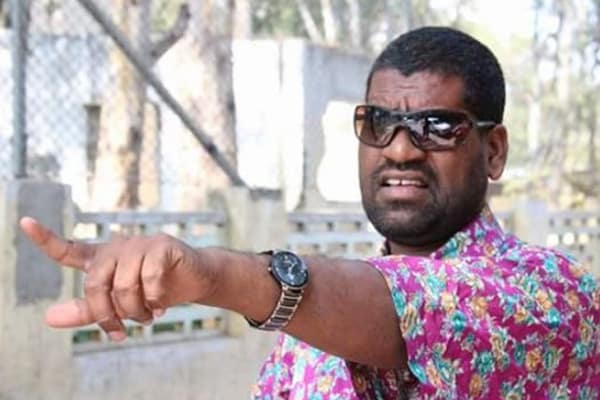 Comedian Bithiri sathi attacked
Bithiri Satti is known to Telugu TV viewers through Teenmar news program in V6 channel. Recently he has been acting in Telugu films like Gautam Nanda, Nene Raju Nene Mantri etc as comedian. His actual name is Chevella Ravi. He was physically assaulted at his channel office, V6, in Banjara Hills. The incident occurred at around 2pm on Monday, when Ravi had come to his office and was suddenly confronted by his attacker.
Attacker, who was later identified as Manikanta from Secunderabad, shouted "Jai Bharat" while slapping him. But the attacker was immediately caught by the office security staff and handed over to the Banjara Hills police. Ravi suffered minor injuries in the assault.
Attacker Manikanta seems to be mentally unstable. He claims that he was hurt because Ravi (Bithiri sathi) made anti-India and anti-Telangana comments on the show Teenmaar News. Teenmaar News is popular satirical show on V6, a regional news channel.
Also, Manikanta says, "I want to become a writer cum director, but after seeing this issue, I thought of giving up my dream and focussing on this issue which is pertinent. Today, I came to burn down the channel. I'm willing to go to jail for my people.
Previously Jabardasth comedian Venu was attacked as some of his comments did not go well with a section of people.