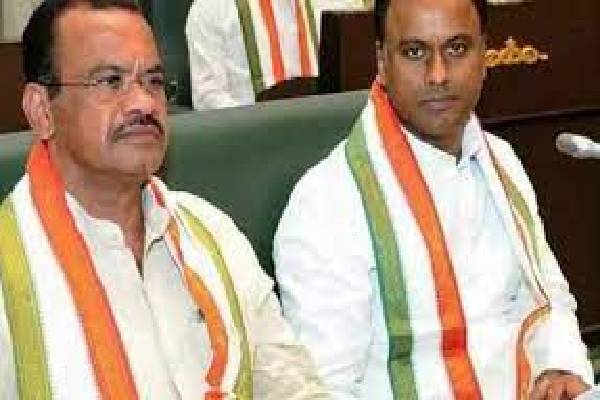 Bhongir MP Komatireddy Venkat Reddy and Munugodu MLA Komatireddy Rajagopal Reddy are staying away from "Gandhi Bhavan", the headquarters of Telangana Congress in Nampally, Hyderabad.
In fact, Venkat Reddy has made a public statement that he will not step into Gandhi Bhavan after party high command appointed Revanth Reddy as new TPCC chief in June.
Though Rajagopal Reddy did not make such announcement, he too is making similar statements internally saying that he will not visit Gandhi Bhavan hereafter in protest against Revanth's appointment as TPCC chief.
However, the party high command has now created a situation wherein Komatireddy brothers are forced to visit Gandhi Bhavan every week to attend the party's Political Affairs Committee meeting.
The high command has constituted Political Affairs Committee with 16 members who include Komatireddy brothers.
While Manickam Tagore is the chairman of this committee Mohd Ali Shabbir is the convenor.
Venkat Reddy has levelled a serious allegation on Tagore of taking a huge sum as bribe to give TPCC chief post to Revanth Reddy.
Some Congress leaders alleged that Revanth purchased TPCC chief post for Rs 50 crore.
Now Komatireddy brothers have to attend PAC meetings every week in Gandhi Bhavan along with Tagore and Revanth Reddy.
Let us see what Komatireddy brothers will do now?