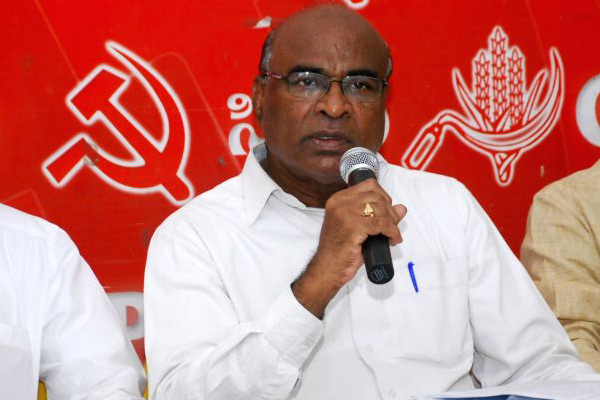 Mahakutami problems remain unresolved with Telangana Jana Samithi and CPI continuing to demand their share of seats from Congress. CPI has threatened to break away from Grand Alliance and contest alone in next month's elections. CPI Telangana general secretary Chada Venkata Reddy has announced that their party is ready to contest in 9 assembly segments. They are Husnabad, Bellampalli, Kothagudem, Alair, Munugodu, Pinapaka, Devarakonda and Wyra.
Venkata Reddy has also cautioned Congress against taking wrong decisions. CPI is confident that they have strong presence in 40 assembly segments where they can influence the election result.
Meanwhile, Mahakutami seat sharing is not yet completed as partners stuck to their demand for their share. With this, Congress has decided to consider and limit itself to 90 seats.
Congress Telangana chief Uthamkumar Reddy has announced recently that they will contest in 95 seats. But Kodandaram and party refused to come down. Now Congress is considering to give 29 seats to partners as against 24 earlier.