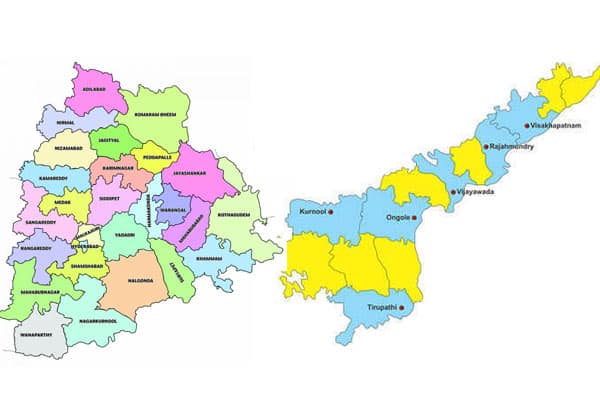 Sometime back Jaitley remarked that RBI is sending more than required cash to Telugu states when he was asked about currency shortage issues in Telugu states. Medak MP Kotha Prabhakar Reddy of TRS and Kadapa MP YS Avinash Reddy of YSRCP raised this issue in Lok Sabha on March 16. Now the full details are released and with this several questions are being raised.
Reserve Bank of India data between April 2017 and February 2018 shows Rs 51,523 crore was supplied to Hyderabad office of RBI, and this is the highest among all RBI offices in the country. Similarly between November 2016 and March 2017, Rs 82,168 crore was sent to Hyderabad and again the highest among all RBI offices in the country. But despite this huge cash inflow, there is still a severe crunch at banks and ATMs in Andhra and Telangana. Initially people and politicians thought this cash crunch is because of lesser cash in-flows. Even Telangana finance minister Etela Rajender said, "The crunch is due inadequate supply of currency by RBI". But with the latest stats on cash in-flows now, it is concluded that cash in-flow is not a problem, but new question raised now – "where all this money is going?" .
There could be two reasons for this. One, there is a fear among customers that their deposits may be used for bail-ins of banks and so this has triggered massive withdrawals in the two states. In a broader perspective, it could be seen as people losing trust in banks and withdrawing all their salaries and managing it themselves. Second reason could be corruption in Telugu states at lower levels. Some time back, rides on a few of VROs (7th class is qualification of this job) by ACB revealed some shocking facts like some VROs amassing wealth upto Rs 10 crores. In several raids, huge amounts of liquid cash is unearthed. So most of the amounts withdrawn is somehow going into unaccounted transactions and not coming back into banking system in our states, it seems.
So, whatever be the reason, this is creating parallel economy in the states, which is not good for our economy.
Telugu360 is always open for the best and bright journalists. If you are interested in full-time or freelance, email us at
[email protected]