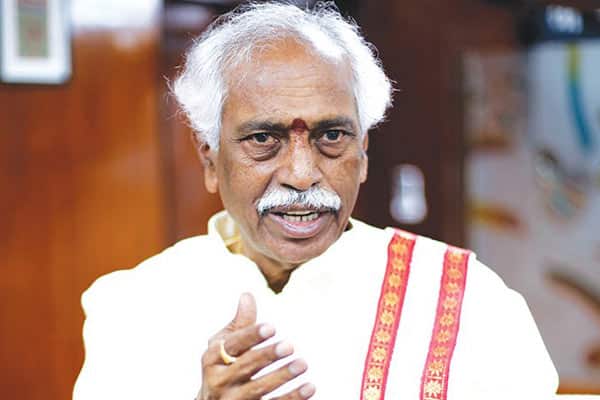 Bandaru Dattatreya offered his resignation after he reportedly was assured Governor's post. He is the Member of Parliament representing Secunderabad constituency and will be made governor in 2019. The 70-year-old will get the governorship just before the 2019 elections, to avoid facing by-election.
It may be noted that the only Union Minister representing the state of Telangana has tendered resignation to as Minister of Labour on Friday ahead of the Narendra Modi cabinet reshuffle.
With BJP keeping special focus on strengthening the party in Telangana, Karimnagar leader Muralidhar Rao who is also general secretary of BJP will be elevated to adorn a bigger role.
Dattatreya who was inducted in the first cabinet reshuffle in November, 2014, has not been able to contribute heavily to strengthen the saffron party in youngest state due to health and age reasons. This comes as no surprise since Amit Shah has been trying to sideline the veteran leaders by giving them various other roles.