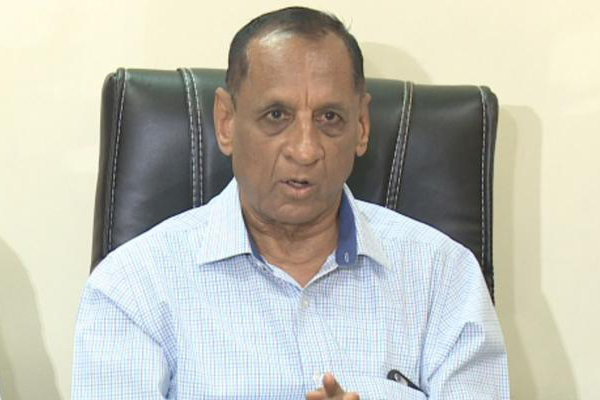 With the Centre on Sunday appointing Tamilisai Soundararajan as the new Governor of Telangana, E.S.L. Narasimhan's long stint as governor comes to an end.
The former chief of the Intelligence Bureau is the longest-serving Governor in India if his term as Chhattisgarh Governor is also taken into account.
The 1968-batch Indian Police Service (IPS) official served as the Governor of undivided Andhra Pradesh during turbulent period of the Telangana movement and following bifurcation of the state, of both the Telugu states.
After appointment of Biswa Bhusan Harichandan as Andhra Pradesh Governor in July, Narasimhan was confined to Telangana.
It has been eventful nearly decade-long term for Narasimhan, who was initially seen by groups fighting for statehood to Telangana as someone sent by the Centre to stall formation of the Telangana state.
He was even heckled by legislators of then opposition Telangana Rashtra Samithi (TRS) and other parties on couple of occasions in the Assembly over the Telangana issue.
However, after formation of Telangana state, he enjoyed cordial relations with Chief Minister K. Chandrasekhar Rao.
He used his good equation with both Chandrashekhar Rao and then Andhra Pradesh Chief Minister N. Chandrababu Naidu to take initiatives for sorting out post-bifurcation issues between the two Telugu states.
The police official, who retired in December 2006, was appointed as Governor of Chhattisgarh on January 17, 2007.
On December 27, 2009, he was made in-charge Governor of Andhra Pradesh when N.D. Tiwari stepped down following a sex scandal.
This was the time when Andhra Pradesh was witnessing turmoil over Telangana issue. Four days before he was given additional charge of Andhra Pradesh, the Centre had announced that it will hold wider consultations over Telangana.
For parties fighting for the Telangana state, this was a U-turn by then Congress-led United Progressive Alliance (UPA) after December 9 announcement to initiate the process for formation of Telangana.
Narasimhan was formally appointed as the Governor of Andhra Pradesh on January 23, 2010.
He was a key part of the consultation exercise undertaken by the Centre before taking a final decision to split Andhra Pradesh.
Following bifurcation in 2014, Narasimhan continued as the Governor of both Andhra Pradesh and Telangana as Andhra Pradesh Reorganisation Act of 2014 states that the Governor of the existing state of Andhra Pradesh would be the common Governor for both states "for a period as may be determined by the President."
For his vast experience and the rapport he had developed with different players in state politics, the BJP-led National Democratic Alliance (NDA) stuck with him for five years. He also enjoyed full support of the Centre as he tried to resolve the outstanding issues between the two states.
However, the Modi government in its second term decided to replace Narasimhan by appointing new governors for both the Telugu states.