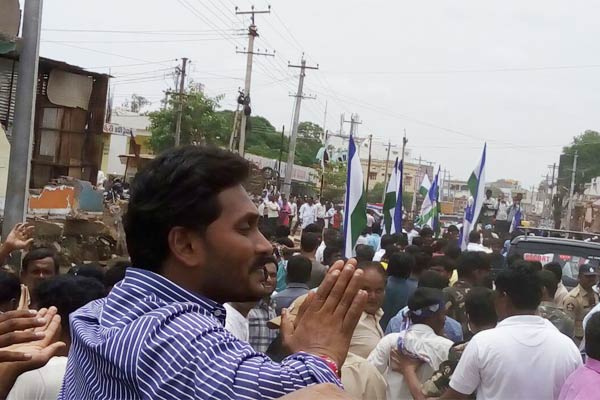 As Opposition party chief YS Jaganmohan Reddy has taken the upcoming Nandyala by-poll very prestigious, he has been campaigning relentlessly in the constituency with the aim of securing a win for his party's candidate. A few days ago, his statement of 'shooting CM Chandrababu Naidu in public' during a public meeting backfired and he had to receive flak from TDP cadres. Now, Jagan has faced yet another embarrassing situation during his poll campaign.
On Sunday, YSP planned to hold a Road show in Nandyala. Party chief Jagan was supposed to address public at Sreenivasa Circle as part of the road show. The campaign which was scheduled to commence at 9 in the morning, didn't start until 11.30 AM as hardly anyone showed interest in Jagan's meet.
Poor Jagan had to wait in YCP leader Pratap Reddy's house for more than two hours for people to turn up for his road show. He may not have anticipated such feeble reception especially when he sees Nandyala by-poll as an opportunity to gain upper hand over ruling TDP.