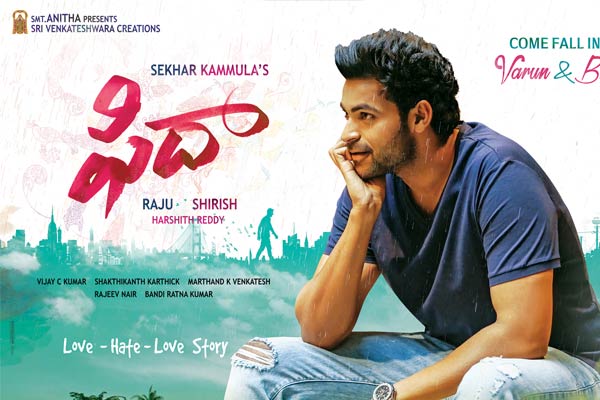 Darling of overseas Sekhar Kammula, Mega Prince Varun Tej and Super Natural performer Sai Pallavi's Fidaa crossed $1.6 million in USA and has become a 3rd biggest grosser of 2017. We are expecting to reach another mile stone of $2 million in full run.
Tuesday is here and AT&T customers take advantage of Buy 1 get one free offer from AT&T. This offer is valid for all Regal, AMC some other private theatres that patriciate with www.movietickets.com . This offer also been extended to all Cinemark locations. This is a good opportunity for repeated audience, so don't miss it!
Follow the following instructions to buy the tickets.
1.Go to https://tickettwosdays.att.com
2.Enter AT&T Phone number and Billing zip code and click on Submit button
3.Enter pin which you received on mobile
4.Click on Choose a Movie now
5.It will default to local zip code. Change the location icon on top to change the Zip code to DJ playing theatre that you are looking and Click on Search button
6.Select the theater you want and proceed. Note that for Cinemark only, it will route you to www.Cinemark.com to do the purchase. Rest all locations, purchase will be done on www.MovieTickets.com. Discount will show up in the cart.
7.You can use the offer multiple times and share codes with friends and other family members too.
Stay away from piracy and enjoy this commercial entertainer on big silver screens as low as $8 and below with this offer.
Note: Buy 1 get 1 is an AT&T promotional offer. Advance booking is mandatory for this offer and not valid for tickets buying at counter.
All ticket sales are final and BlueSky is not responsible for any changes or availability of tickets.
Press note issued by BlueSky Cinemas, Inc.