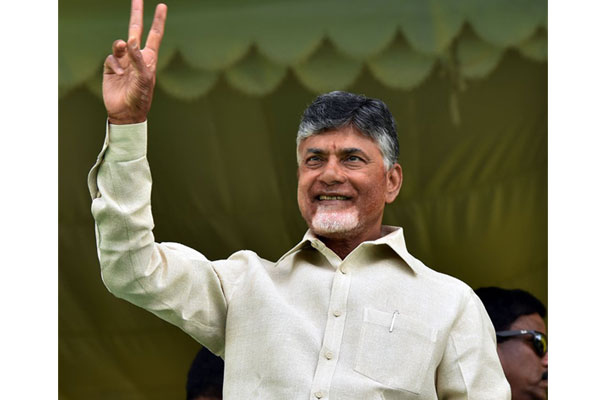 Yet another poll survey has given its results indicating a positive election scenario for the TDP in AP. The Firstpost and CNN News 18 National Trust survey showed that 75.8 per cent Andhra people have expressed their satisfaction with the Chandrababu Naidu government in the past five years. This has revealed the impact of the TDP welfare intensive agenda especially focused on the DWCRA women's groups.
The Firstpost survey has also acknowledged the findings that there's no strong anti-incumbency factor against Chandrababu Naidu and also the fact that the welfare programmes have emerged as a major plank for the TDP. The survey has disclosed that the KCR government in Telangana has won just 67.6 per cent satisfaction of the voters there.
The people's satisfaction level on the Kumaraswamy government in Karnataka is only 46 per cent and it's 78 per cent for the BJP government in Uttar Pradesh. Analysts say that when AP and Telangana performances are compared, it's clear the TRS lower satisfaction will be an advantage electorally for the TDP in Andhra. The AP voters are well aware of Jagan-KCR secret deals.