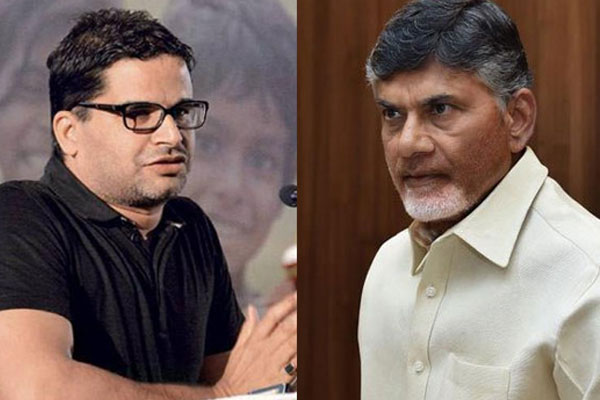 Janata Dal-United (JD-U) national Vice President Prashant Kishor on Tuesday slammed Andhra Pradesh Chief Minister N. Chandrababu Naidu for his prejudice against people of Bihar, and asked him to focus on his job at hand.
"Rather than using derogatory language that shows your prejudice and malice against Bihar, just focus on why people of AP should vote for you again," the election strategist-turned-politician tweeted.
His retort comes a day after Naidu called Kishor a "Bihari dacoit".
Kishore also said: "An imminent defeat can rattle even the most seasoned politicians. So I'm not surprised with the baseless utterances of Chandrababu Naidu."
The Telugu Desam Party chief said on Monday at a public meeting in Andhra Pradesh: "K. Chandrashekar Rao is doing criminal politics. He is grabbing the MLAs of Congress and TDP. Bihari dacoit Prasant Kishore has removed lakhs of votes in Andhra Pradesh."
Naidu also reportedly said, "the Bihari man PK is behind the Form 7 scam in Andhra Pradesh. He helped the YSRCP (YSR Congress Party) to delete lakhs of voters sympathetic towards the TDP".
"Not only that, he is also behind the data theft in Hyderabad in which micro-level details of lakhs of our cadres were removed."
There was speculation in political circles here that Prashant Kishor, popularly known as PK, has been sidelined in the JD-U after he made numerous statements that were different from the party line.