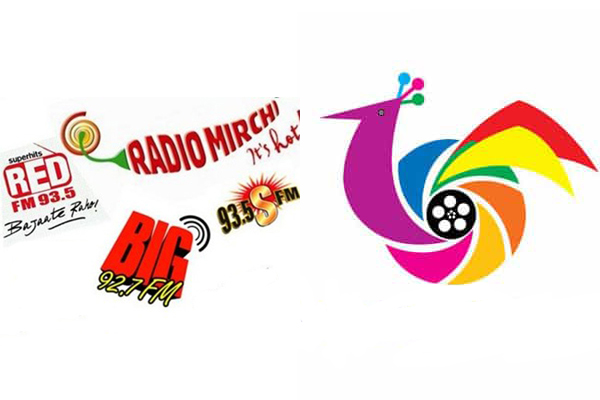 In a surprising development suddenly popular Telugu FM radio stations like Radio Mirchi, Radio City, Red and Big FM have stopped airing the songs of some released movies and upcoming films like Oh Baby and Ismart Shankar. They say, LLP, an association formed by some cash-rich and happening Telugu producers, has got into a price war regarding ads on FM stations, hence the issue.
The issue in a nutshell:
This LLP of Telugu producers got into a special deal with prominent Telugu news channels which agreed to broadcast trailers and teasers at dead cheap rates. And the very same TV channels charge a mind-boggling amount for similar 30 seconds slot for commercials of FMCG products. When LLP demanded a similar offer from Radio stations, they have denied it. As the radio stations are then threatened by LLP that stars will not visit these radios anymore, they have stopped airing songs belonging to films of these producers.
This is the missing logic:
While TV channels need not pay anything for using songs and video clips on channel (they cannot upload them on YouTube though as digital rights are sold separately), radio stations are paying close to 8-12 crores to IMI, Indian Music Industry- an association of audio labels like T-series, Lahari, Aditya and many, for using the songs. So how come they will give ad-slots at dead cheap rates?
Who will get affected most?
For radio stations, only 20-30% revenue is covered from movie ads, while the rest of revenues come from ads of several other businesses like real estate, hospitals and consumer goods. And if latest movie songs along with interviews of stars are not aired, a section of audiences will surely miss things that could lead them to theatres when it comes to new releases. Also, music labels that spend a bomb to acquire audio rights will now lose a source of revenue if radios don't play the songs.
Where is the tiff standing now?
For now, FM stations are hellbent on their decision that they will not be playing songs of new movies if stars are not sent to their stations for interviews and if premium rates are not paid for ads. LLP is of the opinion that Telugu FMs are surviving only due to movie songs and content (which is quite an unrealistic assumption) and hence they don't want to give up.
Telugu360 is always open for the best and bright journalists. If you are interested in full-time or freelance, email us at
Krishna@telugu360.com