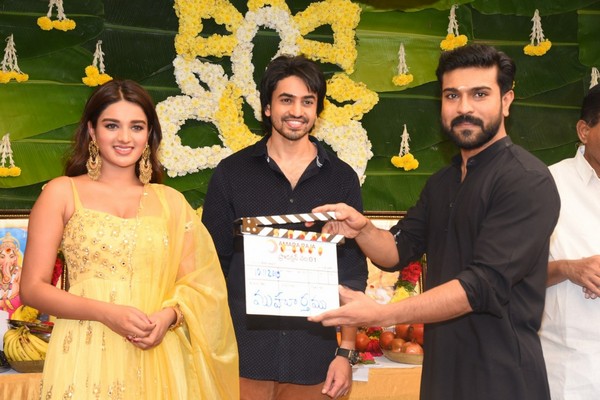 Ashok Galla was launched as the hero second time. The son of Guntur MP and businessman Galla Jayadev is making debut as a hero in Sriram Adittya's direction. The film was launched with much fanfare on Sunday with Ram Charan gracing the event.
He was earlier launched by Dil Raju in a film but he dismissed the movie as Ashok's acting capacity is poor. His parents didn't give up. They have given more remuneration to Sriram Aditya than his market and have also promised to invest big money into the production.
Ashok Galla's first movie is going to be a costly affair for Galla's who are super-rich. For them this money is peanuts. Sriram Aditya can spend money like water.