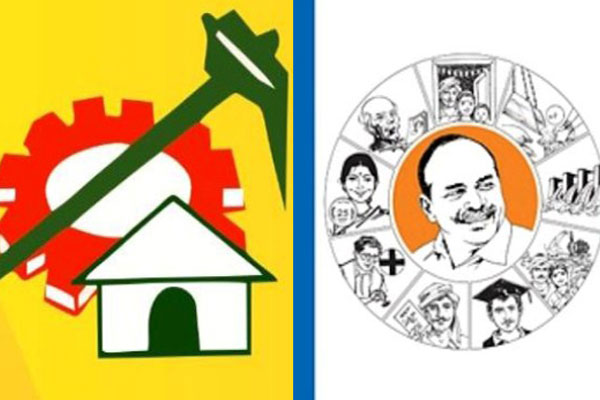 In a major setback to the ruling Telugu Desasm Party (TDP) in Kurnool district, its Allagadda constituency incharge Gangula Prabhakar Reddy has reportedly decided to quits the party and joins the opposition YSR Congress Party. Since last couple of days he has been conducting consultations with his supporters.
As per the scheduled decided by him, he will be organising a constituency level meeting on February 12 and likely to join YSRCP in the presence of its chief Y S Jaganmohan Reddy on February 15 or 18.
It may be recalled that the constituency has been witnessing factional feuds between Gangula and Bhuma families, since decades. After YSRCP MLA Bhuma Nagi Reddy, along with his MLA daughter Bhuma Akhila Priya joined TDP last year in January, both the factions failing to sail together. Since then, Prabhakar Reddy remaining passive spectator in the party.
Originally, Gangula family belongs to Congress and Bhuma family stood as a rock for TDP in this constituency. However, when Bhuma Nagi Reddy, along with his wife Sobha Nagi Reddy, the then MLA of Allagadda joined Praja Rajyam Party and later shifted to Congress, Gangula Prabhakar Reddy had shifted to TDP.
Moreover, he was said to be offended recently after he failed to get appointment of the Chief Minister Chandrababu Naidu, to discuss party affairs in the constituency. This was said to be the main provocation for him to leave the party.
Meanwhile, in the neighbouring Nandyala constituency also Shilpa brothers have been strongly protesting against Chief Minister's attempts to promote Bhuma Nagi Reddy by inducting him into his cabinet. Former minister Shilpa Mohan Reddy and his brother Shilpa Chakrapani Reddy have met the Chief Minister last week and registered their protest.
They have reportedly recalled that they had joined TDP, even before 2014 polls when no one trusts the party going to win in the polls. "When he helped for the party to get a momentum for winning in the polls, now it is ridicules to promote those who stood against the party", they had reportedly told the Chief Minister.