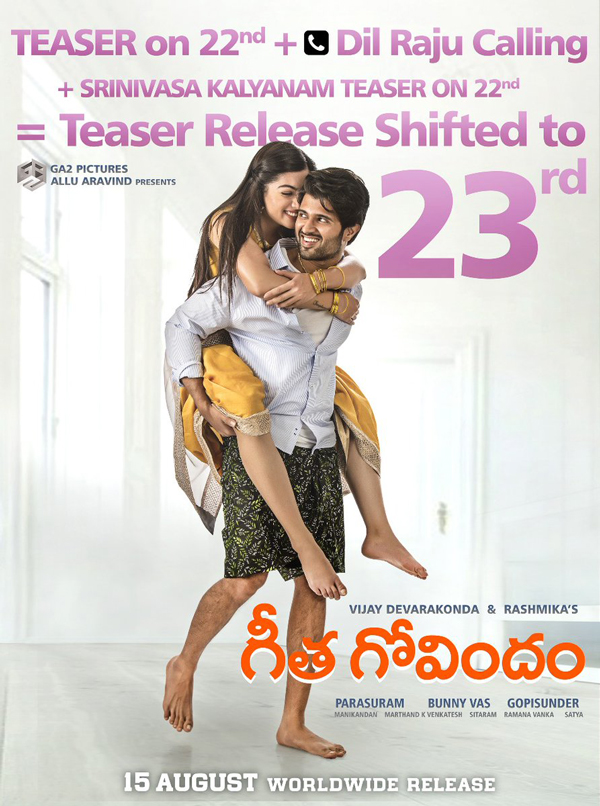 The makers of Vijay Devarakonda's upcoming film Geetha Govindham already announced a couple of days back that the first teaser will be out this Sunday morning. But, the latest development reveals that the teaser release has been postponed to Monday.
It is little surprising to know that Dil Raju requested to postpone the teaser of Geetha Govindham as the trailer of his upcoming film Srinivasa Kalyanam is releasing tomorrow.
The production house of Geetha Govindham has officially clarified that they deferred the teaser date after Dil Raju's request. They even released a poster to announce that Dil Raju has called them to postpone the teaser launch.
This strange development has given to some discussion among everyone on
Why did Dil Raju request to postpone the teaser ?
Why did Geetha Govindham team release a poster to make everyone know that Dil requested them to postpone the teaser.
Whatever may be the reasons, the trailer of Srinivasa Kalyanam is releasing ahead of Geetha Govindham teaser.