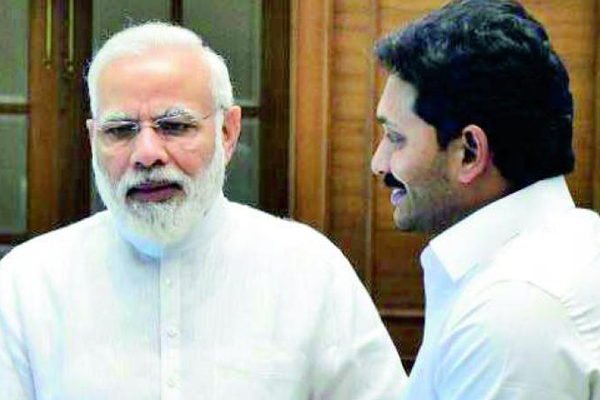 Telugu Chief Ministers are suddenly chanting the Modi mantra these days. AP CM Jaganmohan Reddy is going to meet PM Modi on Saturday amid speculation over his hidden agenda. Outwardly, it appears that Jagan may be inviting PM to inaugurate his Government's YSR Rythu Bharosa and also raise the issue of financial support required for crisis-hit Andhra. But YCP boss has other personal issues like the CBI counter asking the court not to grant exemption to Jagan from personal court appearances.
Actually, AP Government Special Representative in Delhi Vijayasai Reddy deals with such issues. These days, Vijayasai is not being given free entry into PMO or Amit Shah Office due to changed equations. The Centre has been angry over Jagan's reverse decisions on PPAs, Polavaram re-tendering and misuse of police machinery. Jagan is also expected to explain to Modi on these issues.
BJP AP leaders are against Modi visit to inaugurate Rythu Bharosa. They say that the Centre is giving Rs 6000 to each farmer but Jagan is trying to project it as a part of YSR Rythu Bharosa.