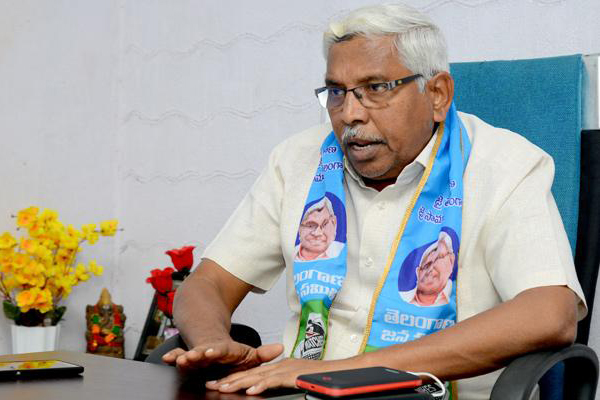 The Telangana Jana Samithi (TJS) led by Kodandaram has decided to oppose and defeat the ruling Telangana Rashtra Samithi in the Huzurnagar by-election. Kodandaram expressed his unconditional support to Congress nominee Padmavati Reddy, who is wife of Congress state president Uttamkumar Reddy. Kodandaram is a former partner in the Mahakutami alliance formed during 2018 Telangana assembly election. However, the TDP broke away from Grand Alliance and fielded its own candidate. Whereas, the CPI has announced its support to TRS this time.
The TJS support may be nominal but political observers consider this as a morale booster to the Congress at a time when it is being isolated on the state political scene. Kodandaram has taken this decision despite the fact that his party faced some problems with Congress in the past. He has an immediate priority to oppose KCR's oppressive, family rule in the state.
Kodandaram fought alongside with KCR in the separate statehood agitation. But after TRS came to power, he distanced from KCR even as their differences grew bigger over the years. Analysts say that the TJS impact will not be big enough to change the winning prospects of anybody. Final result will all depend on how Uttamkumar Reddy counters KCR master strategies.