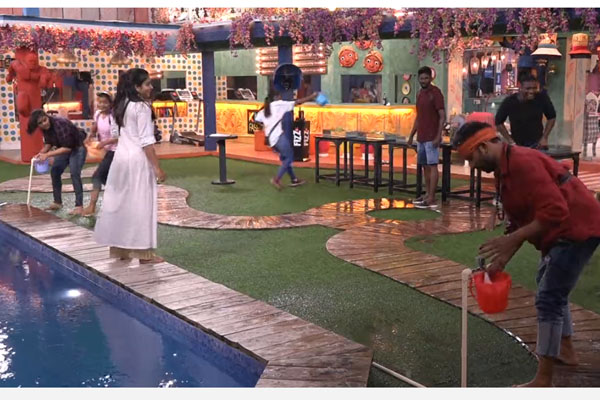 It is known news that Ali Reza, who is one of the strong contenders in the house, evicted from the house after 50 days and re-entered later. However, it is surprising to see Al Reza completely playing completely different game after the re-entry.
Ever since he re-entered into the house, Ali Reza has become the best buddy of Shiva Jyothy and has been giving her lots of information. He told, the reason for this is, Shiva Jyothy crying a lot after his eviction. During the task of battle of Medallion, he tried to help Shiva Jyothi even by bypassing the rules of the game. Other contestants like Sreemukhi objected to this and complained. When Sreemukhi asked, he replied he is intentionally helping Shiva Jyothy. Even Shivajyothy acknowledged that both have colluded for this game. Sreemukhi told, its unfair to collude in the game, but Ali didn't bother her words. She questioned Ali, will he give the title also to Shiva Jyothy, he told 'yes'. Then she questioned, why did he even re-enter the house if wants to give away the title to someone else. Of course, Bigg boss disqualified both of them, but nor for the entire task but only for one round.
Ali, who is strong player himself, playing for some other contestant is raising many doubts. Some audience doubting whether he was given any instruction by Bigg boss team before sending into the house to help Shivajyothy in physical tasks. It is known news that, in recent weeks, Shiva Jyothy has been irritating the audience by crying for trivial reasons. Had she come into nominations during the week when Ravi Krishna was evicted, there was a high possibility that she would have evicted. So, the audience wondering whether Ali re-entered the house only to help Shiva Jyothy so that she reaches finals,
We will have to wait and observe for a few more episodes to see if there is any such hidden agenda behind Ali's re-entry.