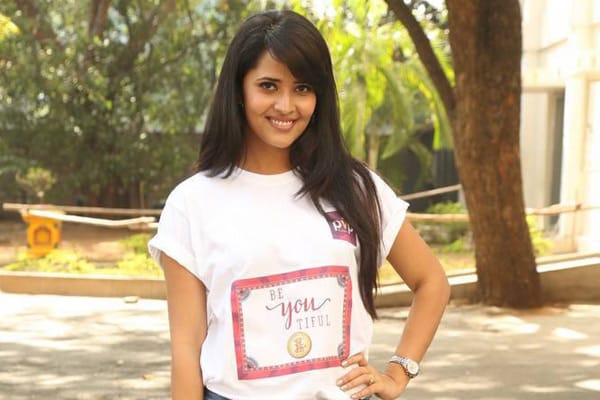 Anasuya Bharadwaj signed Mohan Babu's Gayatri
Television anchors with the high fan base and huge fame they attained in the small screens are slowly steeping into the big screen. Out of all the anchors, it's Anasuya Bharadwaj who is showered filmy offers and she is making smart moves in selecting roles. As per official reports, Anasuya has signed a serious role and here are the details.
Anu has received appreciation for her intense role In Kshanam and it showed another side of the anchor acting abilities. The hot anchor was approached to play a serious journalist role in "Gayatri", which is being directed by Madan and Mohan Babu is playing the lead role. There is zero glamour in her character and Anasuya liked the role which has the caliber to present her acting skills made her sign the project. Let's hope it's a wise choice Anu has made by giving importance to the character rather than being portrayed as a glam doll.