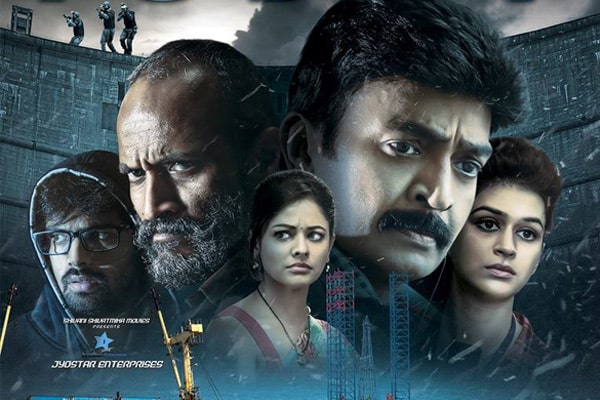 Praveen Sattaru's recent outing PSV Garuda Vega marked the comeback of veteran actor Rajasekhar and the film received positive buzz all over. The film even raked decent revenues and it even has been screened on television recently. Now a Hyderabad Civil Court asked not to screen the film in theatres, television or on internet platforms like YouTube till further update. A petition has been filed by Government based Uranium Corporation located in Upparapally.
The petition read that the Uranium Corporation has been exposed in bad light and PSV Garuda Vega showcases the illegal transportation of Uranium, plutonium, thorium to North Korea through a ship named Garuda Vega. The petitioner even revealed that the film projected Home Minister along with Ministry of Home Affairs involved in the illegal acts. The Civil Court asked to stall the film's telecast and the final call would be take in four weeks during the next hearing.
PSV Garuda Vega featured Rajasekhar, Pooja Kumar and Shraddha Das in the lead roles.