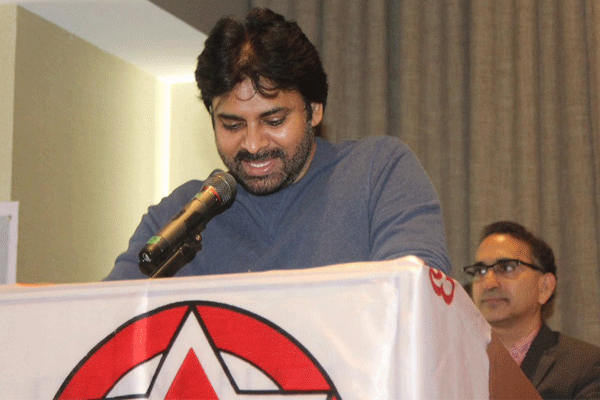 Jana Senani said that he had no personal rivalry with the Bharatiya Janata Party nor any leader from that party. He pointed out that he had worked with that party in the past. Pawan Kalyan clarified that his only confrontation with the BJP was for the demands and aspirations of Andhra people. His fight for the Special Status and other promises made to AP would continue regardless of the hurdles in that path.
Pawan had to give long explanations on his party's future political plans because of the rumours circulating on his meeting with BJP National General Secretary Ram Madhav. Senani did not further given any hints on what transpired between him and BJP senior leader.
There were debates in the media that both the leaders discussed the present political scenario in Andhra and the style of working of the Jagan Reddy government. What are their impressions on the YCP's regime? They have not given any indications. Pawan has issued serious comments against Jagan during his speeches in TANA conference. He went to the extent of asking why he should be afraid of defeat when those jailed for sometime are freely moving around outside. Analysts say that Pawan is making quick steps to prepare for 2022 Jamili elections and he may tie up with like-minded parties to counter YCP.