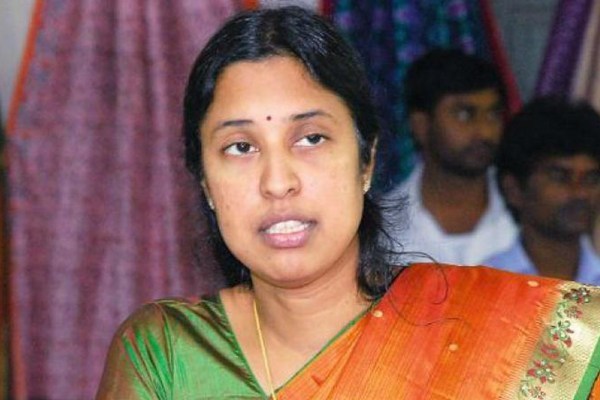 IAS Officer Srilakshmi was the most wronged officer in the Jagan CBI assets cases. She was jailed and consequently she lost glorious opportunity to rise to higher positions in government. She tried her best to come to Andhra on deputation but the Centre didn't approve considering her involvement in CBI cases.
However, Srilakshmi stuck to her stand not to work in Telangana. She brought pressure on Jagan Reddy. Eventually, Srilakshmi is accommodated unofficially in AP Bhavan in Delhi. There are no official orders for her deputation from anywhere but Srilakshmi is seen working in the office of AP Government Special Representative Vijayasai Reddy.
A separate room is allotted for her in AP Bhavan. She is drawing her salary in Telangana but doing her work in Vijayasai office. This may sound unbelievable but it's true. Any such things are possible as long as there are CMs like Jagan and KCR are there. Vijayasai has tried several times to get deputation for Srilakshmi but the Union Home Ministry said a strict no.