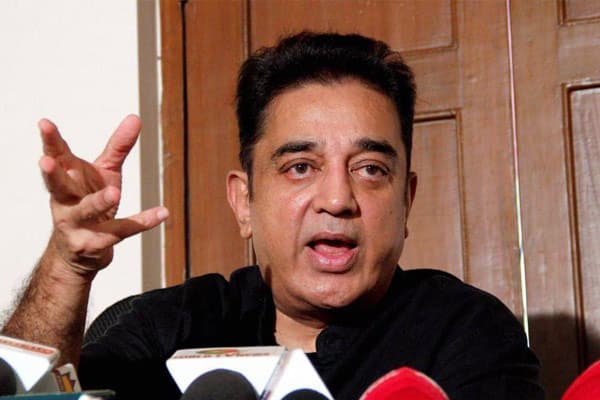 Actor-turned-politician Kamal Haasan, known for his rationalistic views, says he is not an enemy of Hindu religion.
In his column in the Tamil weekly Ananda Vikatan, Kamal Haasan refuted charges that he was anti-Hindu.
He wondered how he can be anti-Hindu when people at his home were devout Hindus.
"It is their chosen path. I am not an enemy of Hinduism. I look at Islam and Christianity in a similar way. I am not anybody's enemy and I follow the same policy with my welfare club," the veteran actor said.
Kamal Haasan, who will start his tour of Tamil Nadu on February 21, said he will interact with people so that there is a two-way exchange of views.