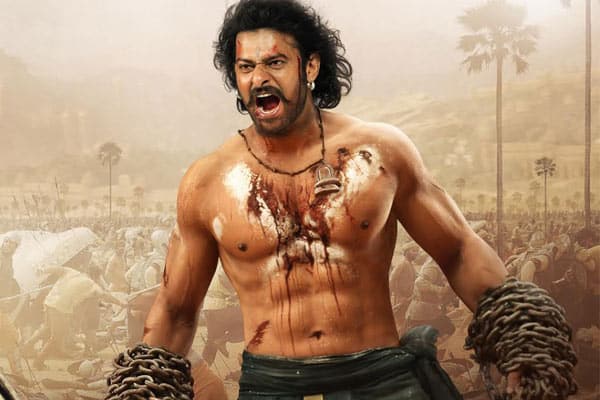 The pace of growth for IMAX, a Canadian entertainment technology innovator offering an immersive movie experience, has been sluggish in India.
But officials are hopeful that the resounding success of "Baahubali 2: The Conclusion", which was also released in IMAX format, will translate into a positive effect for its India footprint — just as James Cameron's "Avatar" worked in its favour globally back in 2009.
"I think 'Baahubali 2' will have a very positive impact on IMAX number-wise, and will also drive more demand to develop more IMAX theatres," John Schreiner, Senior Vice President of Theatre Development, IMAX Corporation, told IANS in an interview over phone from Moscow.
Citing how a successful film can impact the IMAX business in a dramatic way, he said: "Back in late 2009, IMAX had about 400 theatres around the world and then the movie 'Avatar' came.
"It kind of added the turbo charger to our business and we went from one level of development to another and our business today is over 1,200 screens all over the world with another 500 on the way. 'Avatar', and movies like that add a very big boost to our business."
Schreiner said it would be fantastic if "Baahubali 2" could be their next "Avatar".
The proprietary digital remastering technology of IMAX was used to enhance and make the image clearer, crisper and sharper for "Baahubali 2", which has raked in a record-breaking Rs 1,500 crore plus worldwide. It had released in 66 select IMAX theatres across India, North America, Australia, the Middle East and Africa.
"Baahubali 2" was the third Indian film to get IMAX treatment after "Dhoom: 3" and "Bang Bang!". International films keep the business going for theatres in the country.
"We've been in India since around 2000, but it took us a long time to grow. But in the last 18 months, we've opened about five new IMAX theatres in India — going from 12 to 17. We are pretty excited about the Indian market right now," Schreiner said.
Just last month, PVR Cinemas, India's largest exhibitor, signed a five-theatre deal with IMAX, in a bid to give the audience the most technologically-advanced movie-going experience.
Schreiner admits, though, that compared to other developing markets, India had been a little bit slower.
"There are a couple of reasons for that. It takes a long time to build a shopping mall in India. In a lot of other markets around the world, it takes about half of the time. Just the approval process in India can slow the pace down," he said, pointing out how the brand will have its 50th theatre in Russia this year despite starting there in 2003.
"I think the government in India right now is making strides with GST coming in and simplifying Indian tax. I think that will work well for not only IMAX, but other businesses overall," Schreiner added, hoping that restrictions on ticket prices in parts of the country would also be eased.
So far, IMAX theatres are present in Ahmedabad, Bengaluru, Mumbai, Noida and Pune.
"I think north India is somewhere we are under-penetrated at the moment and, obviously, Kolkata. Those would be the key markets that we are looking to expand in and we would like to increase our presence in Hyderabad."