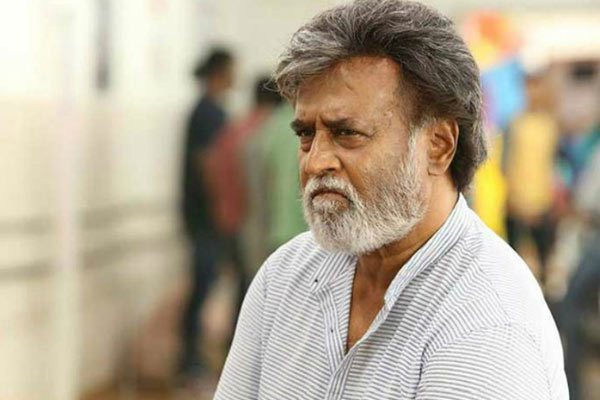 Rajni convened a press meet today and tried to give clarity on his comments yesterday. He told, "I am not a fool to say so", but while trying to cover up his yesterday's comments, he further made himself a fool again today. Details as below.
It is known news that he made some silly comments yesterday that exposed his confusion and hollowness (Click here for: Rajnikanth, as much confused as Chiranjeevi ?). There was question from media to Rajni yesterday on centre rejecting the Tamil Nadu government's recommendation in 2016 to set free the seven life convicts in the Rajiv Gandhi assassination case. For this he replied, "what seven people?". Then the reporter gave some background on the issue and then Rajni told, "I have come only now. I am not aware of the full details." Rajni trolled by netizens badly for being unaware of the issue that every commoner in Tamil Nadu is aware of.
Today Rajni came up with another press meet to cover up yesterday's mistake. Rajni told, the reporter's question was not clear and that was why he could not react properly on the issue of the seven Rajiv Gandhi assassination convicts case. He added that, he was the one who had consoled Perarivalan, one of the seven convicts, over phone when he came out on parole some months back. So, "I am not a fool", told Rajni. Rajni also tried to cover up his yesterday's statements on BJP. Today, he made a cryptic remark about the BJP, asking back the reporters – "Who is strong? One person fighting ten persons or the other way round?"
Until this it was fine, but then Rajni added that "I am still not a full-time politician and so not aware of somethings". This has now again triggered critics as well as general public to think, what Rajni sir is up to. As a politician he needs to be aware of at least all major issues. The issue of this seven convicts is widely debated in Tamil Nadu and Pa.Ranjit, director of Rajni's movies Kabali and Kaala had even met Rahul Gandhi earlier to discuss the release of Perarivalan (one of the seven convicts). Saying, "I am not a full time politician" doesn't help Rajni. Most of the Tamil nadu people are opining that, in a bid to cover up his yesterday's mistake, Rajni made a fool of himself again. Hope he understands the issues at least by the time he plunges into politics completely.
Telugu360 is always open for the best and bright journalists. If you are interested in full-time or freelance, email us at
Krishna@telugu360.com