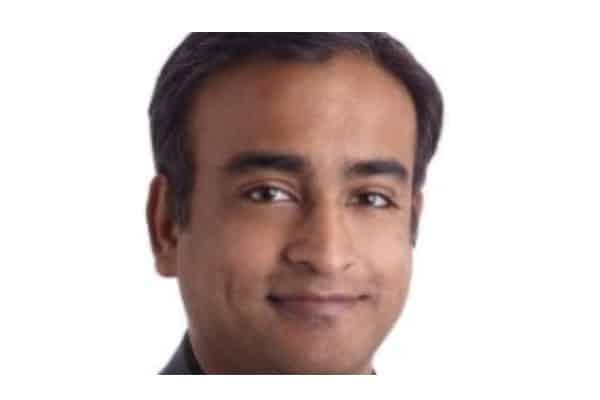 Sometimes giving second chance to someone is like giving them extra bullet for their gun because they missed you the first time. So is the tragedy of Indian Origin woman Neha Rastogi who has a US citizenship. A decade ago, she did not anticipate that her CEO husband Abhishek Gattani would abuse her and even threaten to kill her.
Abhishek, the co-founder and CEO of Cuberon, a Silicon Valley start-up, constantly assaulted his wife, a former engineer at Apple. Neha used her phone to record the violence. Abhishek was arrested once in 2013 and the second time in 2016 for which he is awaiting sentencing. In the 2016 case, initially he was charged with felony assault, despite audio evidence, he managed to ease his sentence to "offensive touching," a misdemeanor, and "felony accessory after the fact." Abhishek managed to strike a plea deal pending with the Santa Clara County District Attorney's office, which will allow him to serve merely 30 days in jail.
This did not go down well with Neha as she felt betrayed by the court. Domestic abusers are given lenient punishments, especially in cases where the sufferer does not have severe or life-threatening injuries. But Neha in her four-page victim impact statement, moved the judge Rodney Stafford who was filling in for fellow Judge Allison Danner. The presiding judge in the case, Allison did not anticipate that Neha's testimony would affect the ruling and so was absent for the reading of the victim-impact statement. The pro-term Judge Rodney postponed the judgement to 18May.
In 2013, Abhishek was arrested for assaulting his wife on the street, when the mailman reported abuse. For his first arrest, Neha pleaded her husband to be let go as she hoped he would change after this. But the matters became only worse when, he started abusing his 3 year old daughter. Abhishek is known to have physically and mentally tortured his parents, his sister, his wife and now his daughter too.
In several secret and disturbing recordings, Abhishek can be heard attacking the victim, beginning with verbal abuse. "What is a bug?" he asks and continues, "Come on, bitch! What is a bug?" followed by 9 slaps. In the recordings, his daughter can be heard saying 'Please stop'.
Neha alleged that several times Abhishek hit her on face, arms, head, belly, pulled her hair and abused her and called her a bitch, whore, slut, bastard and much more in Hindi. She accused him of whipping her and forcing her to stand for hours as a form of punishment when she was 8 months into pregnancy.
The former Apple and Cisco employee in her statement said "3 years of abuse towards our child and 10 years of abuse towards me has equated to 15 days of his life in jail. The system has shown me that concerns over Abhishek's immigration status has completely trampled rights of my daughter and my own."
She also expressed her discontent at the judgement, "are we enrolling him in a spa of giving him a punishment for abusing his wife and child for 10 years."
Despite being modern woman of Indian birth and American citizenship, Neha treasured her tradition. She has never witnessed people getting divorced, in a hope to save the relationship, she suffered all the pain. But when he threatened to kill her, she started preparing her will and insurance for their daughter's future. Subsequently reached out to the court with the recordings as an evidence. There might be more horrific cases of abuses, but not with the CEO Husband treating his techie wife as disgrace. Her statement in the court speaks for all those victims whose abusers are left with hardly any punished.
After all those scars, injuries and bruises and after the trail, Neha is yet to make it through. She survived that which was supposed to kill her but the court is yet to live up to her expectations and give a judgement that sends out a message that it is not compassionate towards abusers.