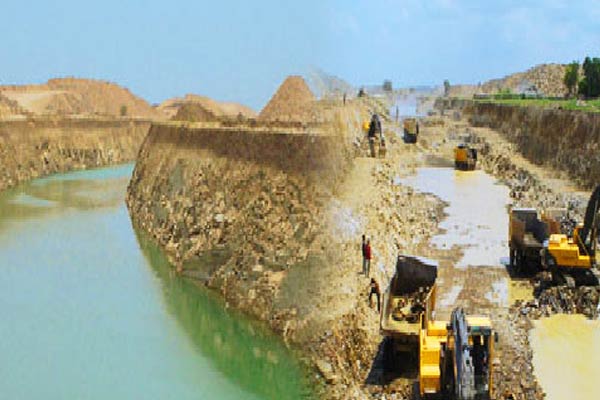 Political parties and civic organizations in Telangana urged chief minister K. Chandrasekhar Rao against unilaterally going ahead with a change in design of the Pranahitha-Chevella project in a way that harms the interest of people and farmers. Recently the Telangana government took a decision to go in far a new project in the place of approved design of Pranahita-Chevella which shifts the project site from the existing Tummidihatti Adilabad district to Kaleswaram or Medigattu, both in Karimnagar district.
Intellectuals and activists such asJustice B. Chandra Kumar (rtd), Prof. P.L. Visweswara Rao, former Member of Parliament Solipeta Ramachandra Reddy, former MLAs Y. Srinivas Reddy and Gandra Venkatramana Reddy, Nainala Govardhan and K.V. Pratap felt that change meant effectively turning what was viable and gravity-based project into one that could only be taken up as a lift irrigation scheme that needs power, which is not available in the state. In a round table organized in Hyderabad on Sunday, Govardhan and Pratap, activistsaaaa who have fighting against the change of design said in Adilabad district, canals were dug and other related works taken up, spending Rs.1,500 crore to facilitate the free flow of water through gravity from Tummidihatti to Yellampalli as per the old design.
"While Tummidihatti was at normal flood level, at 152 metres above sea level, the proposed Kaleswaram, 130 km away downstream, was at 95 metres, and Medigattu is at 85 metres," they said.
As per the new plan which located project at Kaleswaram or Medigattu, water had to be pumped/lifted to Yellampalli and also the amount Rs.1,500 crore already spent on the project would be wasted." Approximately about Rs. 9,000 crore have been spent so far throughout the proposed project area. And abandoning a project after spending people's money is not a wise decision," they said.
This apart, the speakers said, the cost of power to lift the water to Yellampalli had been worked out to Rs. 600 crore which could take care of the rehabilitation and resettlement of people in the project area.